I made this as my audition project upon request by Mythos Ruler. It is the building in the picture below. I modelled it from
scratch
and used aom textures to texture it. I hope everyone likes it, and I would like criticism. I havn't finished it yet it still needs some added detail, but I think it turned out well.
Buidling Concepts
TownCenter Building Concept
Army Camp Building Concept
Screenies
Wireframe of TownCenter
Roman TownCenter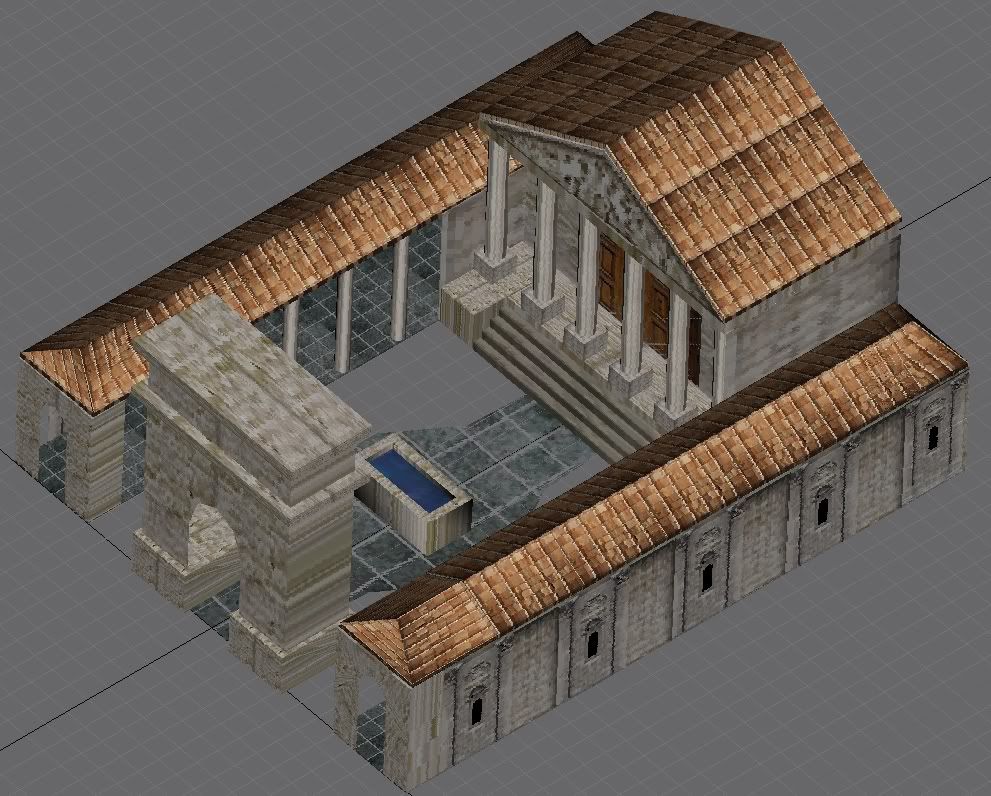 Roman Army Camp
Edited by The God of Mods, 01 June 2007 - 01:45 AM.